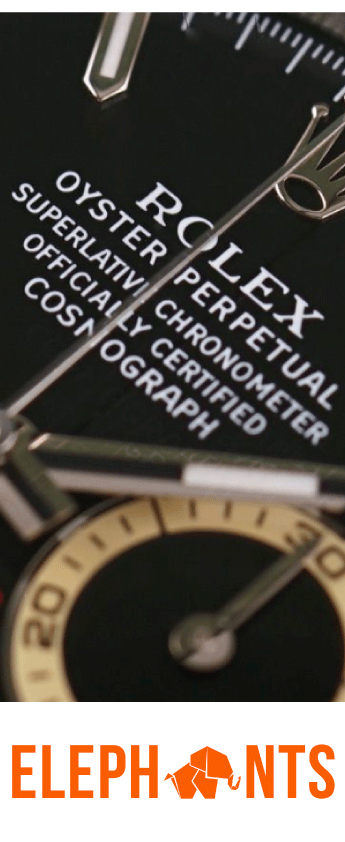 🔥 LIVE!

Rolex Daytona 1652 "Patrizzi"

Exclusive VIP digital coupon.
Purchase your fractionalized ownership shares of this ultra-rare timepiece and be part of the VIP UNIKQUO community!
To claim your exclusive 60 Swiss Francs VIP exclusive advantage on your fractionalized ownership share purchase, simply scroll to the bottom and download the complimentary digital coupon. Inside, you'll discover a promo code crafted exclusively for the unikquo.com community!
Our 60 CHF VIP digital coupon can be redeemed by purchasing shares of this masterpiece on
Elephants Club, the first co-ownership platform with which unikquo.com is partnering.
Elephants Club specializes in real-world, highly collectible luxury watch fractionalization.
All timepieces are authenticated, insured, and safely stored.
Past performances are not a guarantee of future results.
The Rolex Daytona Zenith "Patrizzi" 16520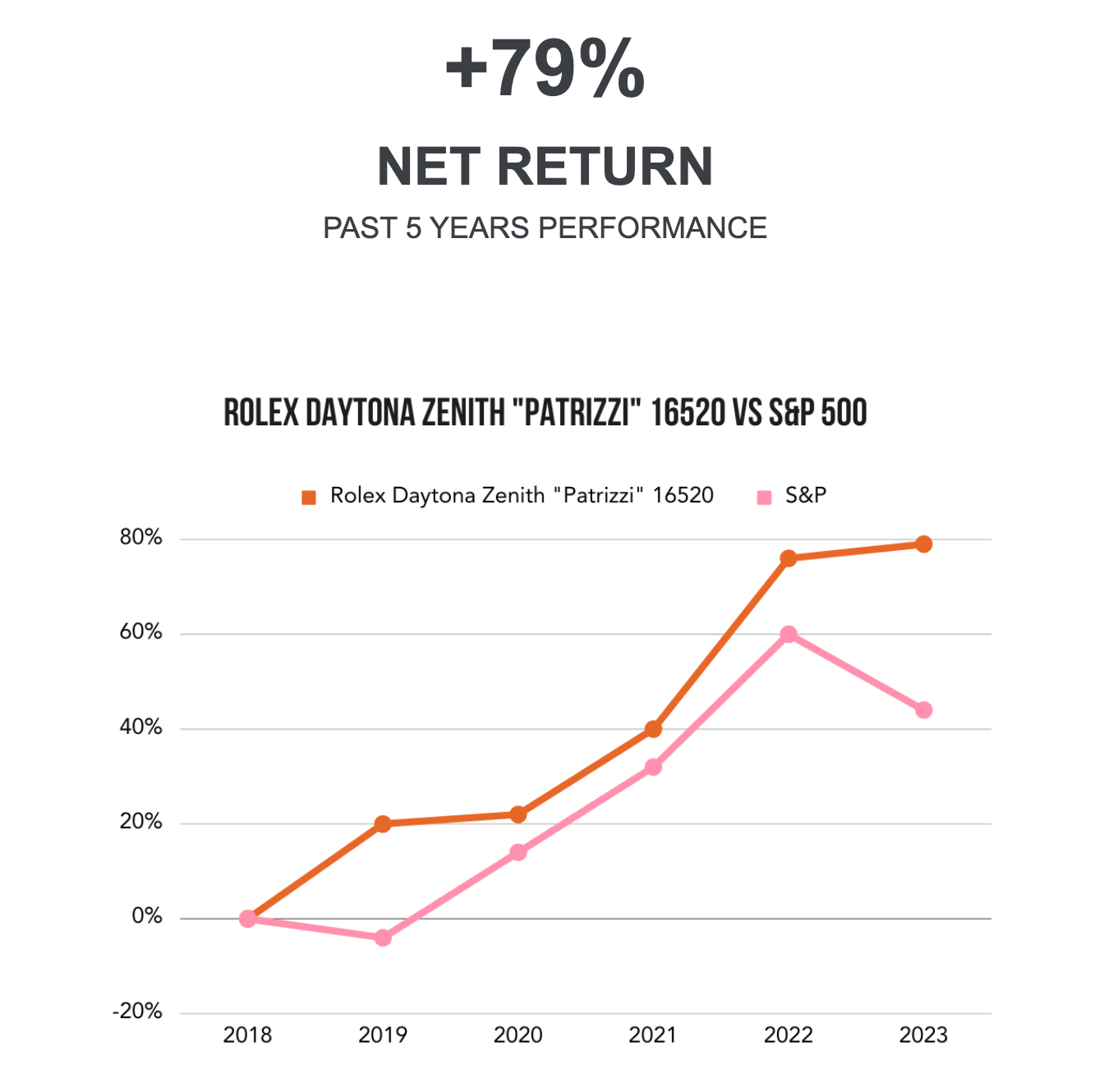 Stand Out Feature
One of the standout features of this watch is the "Patrizzi" dial, named after Osvaldo Patrizzi, the renowned watch collector and historian who discovered the phenomenon.
Due to its rarity and unique characteristics, this timepiece has undergone significant growth in value over the years.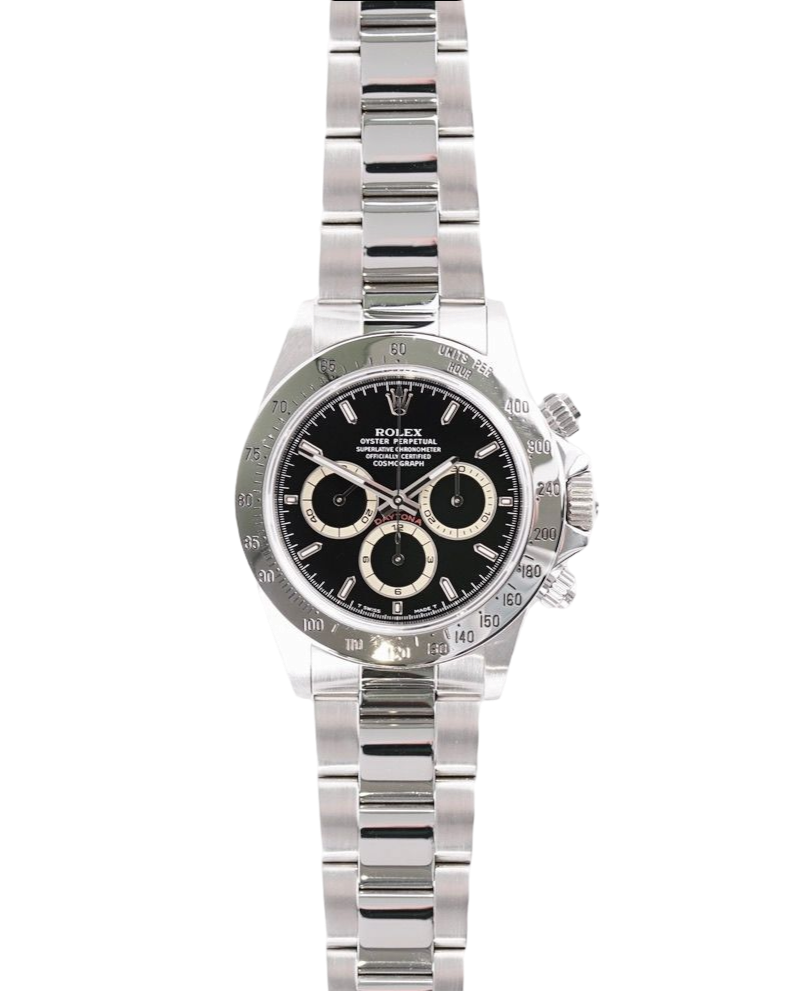 Rolex Daytona Zenith "Patrizzi" 16520 special features
Why is the "Patrizzi" dial so iconic?
The Rolex Daytona Zenith "Patrizzi" 16520 is renowned for its unique "Patrizzi" dial, characterized by its sub-dials turning a shade of brown over time, adding a distinctive and vintage appeal to the watch. This phenomenon occurs due to the natural aging and oxidation of the materials used, making each Zenith "Patrizzi" 16520 truly unique.
Why are these Daytona models so coveted?
Thanks to their inherent rarity and the Zenith El Primero movement, Zenith Daytonas with a Patrizzi dial present an enticing choice for collectors.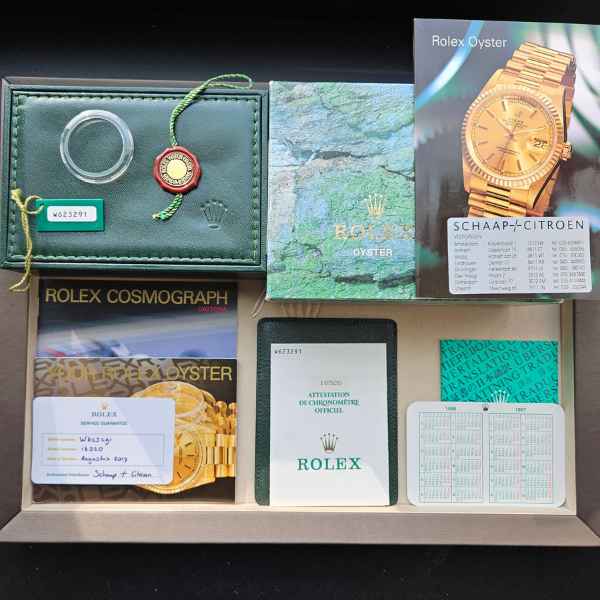 Why is it important to own a full set?
Owning a full set of a luxury watch is important to maintain the watch's authenticity, value, and integrity, ensuring that all original components and accessories are preserved, which can be crucial for future resale or collector's value.

Seize this exceptional opportunity to own shares of a historic and rare timepiece! Don't miss it!
Exclusive Complimentary Benefit
The elite tier of active share owners who make use of the bonus code offered on this page is in for a spectacular treat!
The very first top three active share owners will have the exclusive privilege of choosing from a selection of captivating NFT artworks for free, crafted by the AI artist Ocean Kant.
This is your golden opportunity to elevate your collection and secure a piece of digital artistry that showcases this truly one-of-a-kind, ultra-high-end timepiece.
The NFTs will be sent to the three fortunate fractionalized share owners directly from the Unikquo collection on the Opensea platform, where the NFTs are dropped to secure a secondary market for these digital artworks.
Click here to visit the Opensea Unikquo NFT Collection dedicated to these artworks.
Rolex Daytona Zenith "Patrizzi" 16520: Gain Access to a CHF 60 VIP Discount on Fractional Shares of an Exceptional ultra-rare Watch
Regular price
Sale price
€0,00 EUR
Unit price
per
Sale
Sold out
Share
View full details